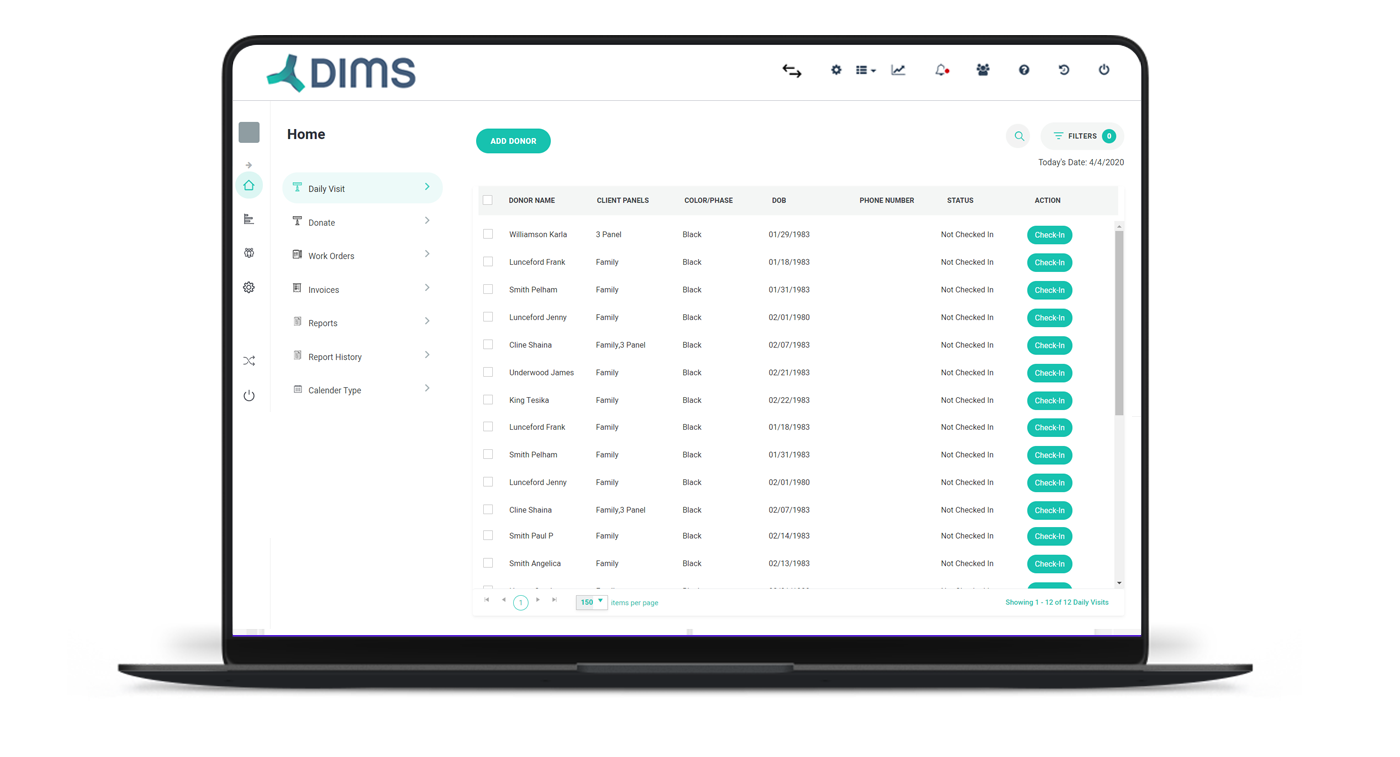 Randomization & Order Entry
Create multiple calendar types on the platform. Using colors/phases, the system schedules drug tests for donors on a monthly basis. Automated system generates orders based on the scheduled colors and phases.
Automated Calling & Text
Automated daily voice mail generations of colors and phases due. Automated text messaging capabilty to all clients. No manual voicemail recording for your staff.
Rules
Setup rules when test results come back positive. Flexible rule engine allows the lab to customize their own rules based on the lab requirements.
Paperless
Allow courts to donors, ROI documents, Payment details, colors/phases directly into the DIMS LIMS. Reduce paper work and approve donors digitally.
Printer/Signature pad integration
Direct integration for automated printing of Chain of Custody and barcodes. Integrate signature pad to collect donor signature upon check-in. Customize the number of print outs for each computer in your lab.
Automated Billing
Setup automated billing to allow billing directly with courts, medicaid, vouchers, state funds and grants. Inbuilt reports will create invoices that can be sent to all funding sources.
How it works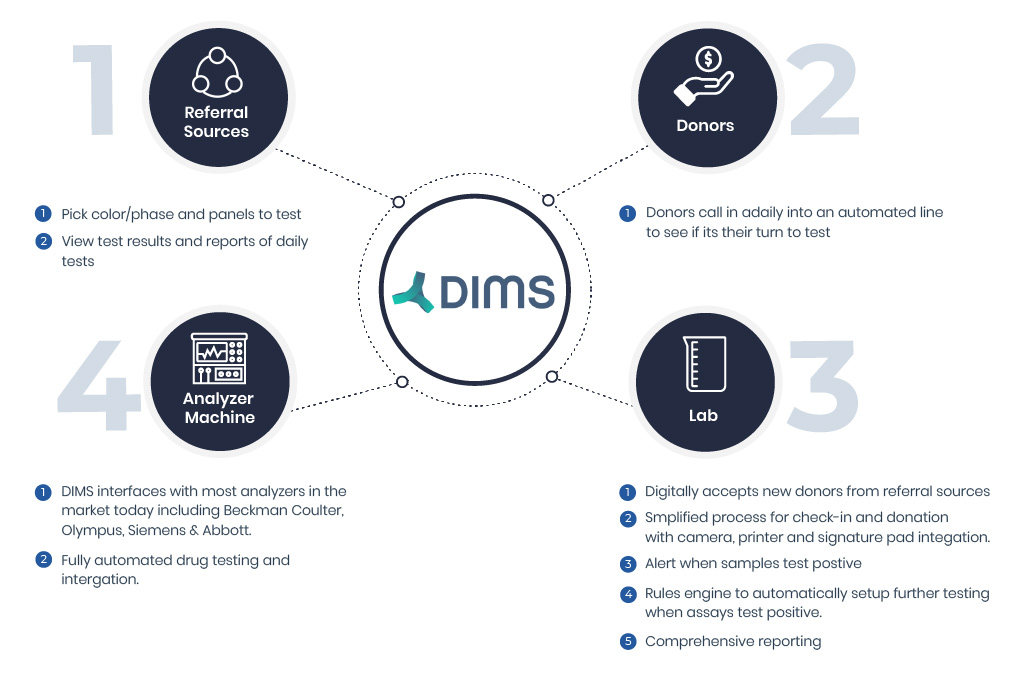 Designed by justice
professionals for today's
unique drug court needs.
Find out how can DIMS improve your court.
Set up a demo today.