Communication & Participant App
Get organized and increase productivity with the leading drug court app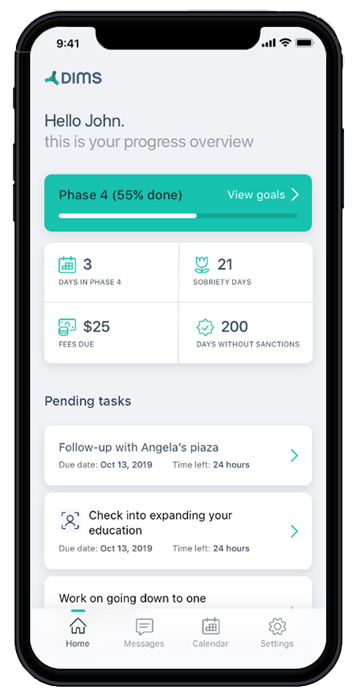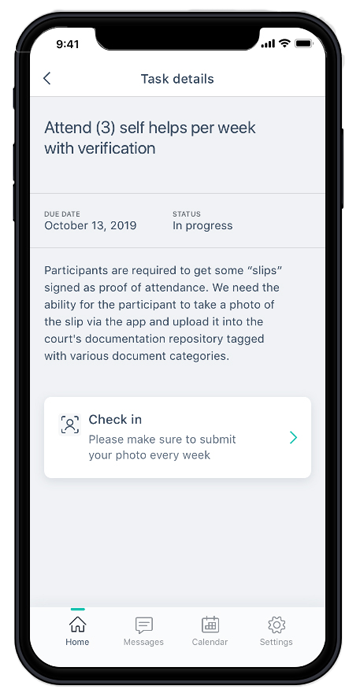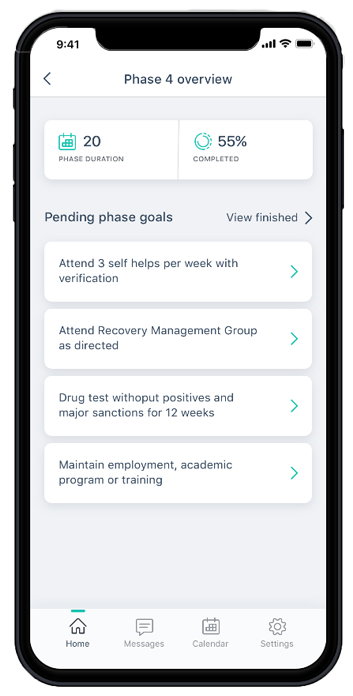 Upload verification slips
Participants can upload verification slips directly into the system for seamless appointment tracking.
Send tasks
Send tasks to participants on-the-go and require that they acknowledge receipt.
Send notifications
Send notifications for participants to check-in and require a photo. The court will automatically receive a Geo tag of their location and check-in completion.
Designed by justice
professionals for today's
unique drug court needs.
Find out how can DIMS improve your court.
Set up a demo today.